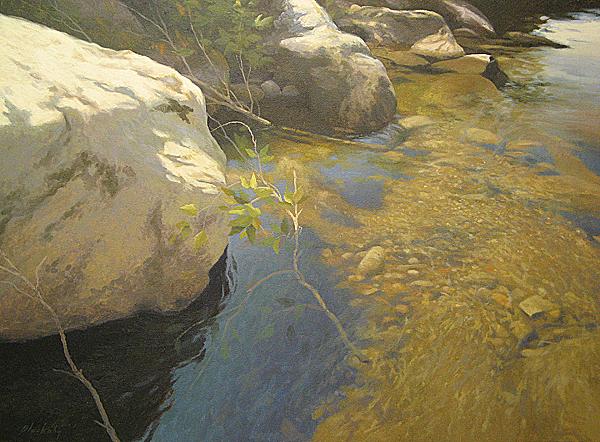 The semi-impressionistic paintings of Rob Blackaby are inspired by the natural beauty of the Pacific Northwest. His main focus is on scenes from Central Washington, with the Lake Chelan area providing much of his subject matter.
Landscapes and "found still life" themes dominate his work, and he accepts commissions to paint specific scenes and subjects. Rob also offers figurative and portrait works, and is an experienced mural painter. Attention to archival properties is always at the forefront with each of Rob's works.
Allison's of Manson - small to medium size works are on display in the balcony gallery area (downtown Manson, WA).
The Vogue wine/coffee bar - large canvasses are here (downtown Chelan, WA).
Camas Gallery - small to medium size works are on display (downtown Camas, WA, 408 4th Ave.)
Collector quality prints are now available for some of Rob's paintings - You can order online here, or visit Black Dog Frame Shop in Chelan WA. - corner of Woodin Ave. and Emerson St.